Press Releases New Report Reveals Pressing Need to Pay for Building Maintenance at California's Public Colleges and Universities 12/13/2017 Counting Past Each Other: New Report from College Futures Foundation 11/15/17 Public Higher Education Finance Reform Will Be Challenging but Necessary Says Range of Experts, Voters in New Study 10/17/17 Report Finds That Higher Education Finance...

For inquiries about the initiative: Name* First Last Email* Message*

California has a window of opportunity to ensure the state's public universities provide a route to advancement for future generations. Hundreds of thousands of our students who would benefit from a bachelor's degree are being left out because the system for financing our public universities in California isn't working. We cannot solve the problem without...
Our students, our state, our future All California students deserve the opportunity to get a high-quality four-year college education. But that promise is being broken every day because California's system for financing its public universities is not working on behalf of students. About the InitiativeRead the Report The Problem The Problem There are four interrelated...
Lorem ipsum dolor sit amet

Privacy of Personal Information The Higher Education Finance Reform initiative is a project of College Futures Foundation (the "Foundation"). The Foundation is committed to the responsible use of personal information collected from and about grantees, students, staff, business partners and others who provide such information to us and to compliance with both state and federal…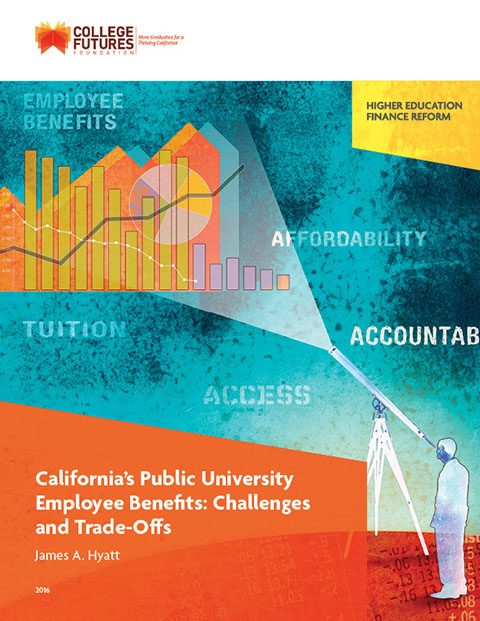 Download The purpose of this policy brief, by James A. Hyatt, is to lay out the dimensions and complex policy components of the issue of employee benefit expenditures in the state's two public university systems. It also addresses the state and system-level decision-making processes around employee benefits, and provides examples from across the country of…